If you are searching for how to unlock scrambled channels on Fta Satellite dish receivers then you are at the right place. Yes, you can unlock scrambled paid channels of satellites like Dish TV on Nss6, Hotbird, Nilesat, Eutelsat, Astra, HellasSat etc. You can unlock all premium paid HD & SD channels through Cccam Servers Cline method free of cost or in minimum cost. Just follow the tutorial below to unlock scrambled or $ sign channels.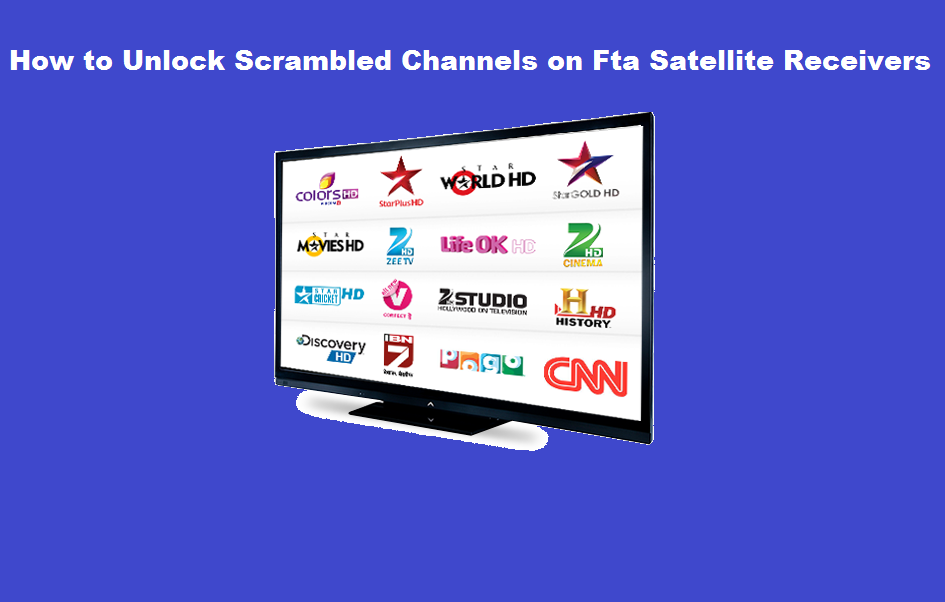 What is Cccam Server
Cccam Serverusernameed you keys through the internet to unlock scrambled channels. These keys are known as Cline. You can get free test Cline from these Cccam servers which will valid for 12 to 24 hours and you can generate test Clines as many times as you want. One can also purchase Clines very cheaply from these Cccam servers monthly to yearly basis. You can get test Clines for different satellites from the below links.
If you are not able to generate test Cline, contact us to get test Cline for all satellites.
Setup Your Receiver For Cccam Cline
WiFi enabled satellite receiver and WiFi USB antenna is required to run Cline. Follow these simple steps to setup your receiver to receive WiFi signals.
insert USB WiFi antenna in your receiver's USB port.

Press Menu button on your remote control and go to Settings and go to Ethernet Config from the submenu and press OK

Now from the Link Type menu Select Wifi Network.

Now go to Config option press Ok from your remote control.

The receiver will detect your Wifi source, go to your source and press Ok from your Remote.

Enter your Wifi password check auto link option and goto link button and press Ok. Your receiver will be conned into your Wifi.

How to Add Cline in Satellite Receiver
After connecting Wifi to your receiver, follow below steps to add Cline in your receiver. Generate test Cline for your desired scrambled channels and you will get the following information from Cccam Cline providers.
C: pakcccam.tk 47000 861 1234
pakcccam.tk is your IP address
47000 is your service port frequency
0015 is your username ( you can set your own username)
1234 is your is your password ( you can set your own password)
Press Menu button on your remote control, go to Settings and from the submenu go to Protocol and press OK.

Now choose Cccam from the Protocol Menu and press the yellow button on your remote to edit Protocol.

Press Ok button on your remote.

Now go to IP Address option and press Ok button and enter your generated IP address, in my case it is pakccccam.tk.

After adding IP address press blue button on your remote to confirm it.

Now enter Service Port, Username, Password and press Blue button on remote to confirm it. In my generated Cline Service Port is 47000, Username is 861 and Password is 1234. Fill out entries according to your generated test Cccam cline. Now press Menu or Recall button on your remote to go one step back.

Press Red button on your remote to connect to your Cccam server.

After few seconds your receiver will be connected to your Cccam server and all your Scrambled channels will be unlocked as shown below.

Now press exit button on your remote control and enjoy premium channels as shown.

Conclusion
It is a universal method to enter Cline in your receivers, some receivers have different menu options, but I hope you can manage to enter Cline according to these guidelines. Be sure that your Dish receiver is supported Wifi and Cccam Cline when you purchase it. Also, purchase USB Wifi antenna to enable your receiver to receive Wifi signals. If you are facing problems to enter Cline, write in comments to get suggestions.
Incoming Seach Terms
how to unlock scrambled channels on dd free dish, how to open scrambled channels hotbird, open scrambled channels free, how to unlock scrambled channels on asiasat 3s, open scrambled channels digital receiver, scrambled channels keys, all scrambled paid channel free on dd free dish, open scrambled channels free, how to unlock scrambled channels on nilesat, how to unlock scrambled channels on starsat receiver, how to unlock satellite tv channels.