Free Cccam Cline for Dish TV on NSS-6 @ 95° E. Dish Tv is one of the most famous TV services in South Asia (India, Pakistan, Afghanistan, Srilanka, Bangladesh). It is broadcasting several TV channels of sports, entertainment, Infotainment, Hindi movies, English movies, News, Cartoons, Music and so on. It is a paid service and you can watch it by connecting through Cccam server. You can buy Cccam Cline from many Cccam Servers operators. You can also get free Cccam Cline for testing purposes from these servers. The only requirement to get free Cccam Cline is to register on these servers. Free Cccam Cline is valid for 12 to 14 hours. You can get free Cline as many times as you want. The registration process on a Cccam Server is very simple which is elaborated below.
See also: Free IPTV Links For India, USA, UK & Pakistani Channels
Click to get free test Cline for Dish TV
You can generate your own free test Cline by the following tutorial. If you do not know how to add Cccam Cline in your receiver, read our tutorial How to Add Cccam Cline in Dish Receivers

Watch Video Tutorial
You may also like
How to Get Free Cccam Cline For Dish TV
The test Cccam Clines and paid Clines are available on this server. The Clines are not only for Dish TV but also for Sun Direct, Dialog TV, Sky HD, Polsa, and Viasat.
1. Go to pakcccam.tk (if the server is closed for new registration, try another server from the below list)
2. Click on You don't have an account.
3 Now fill out these fields like username, password, email address and captcha code and click on Register Account button.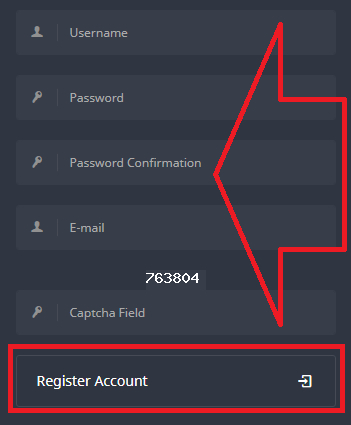 4. After registration of your Cccam account login to your account by entering your username and password.
5. Click on Manage Lines and then click on View Test Lines.
6. Click on Generate Test Line Button.
7. Test Cline will be generated, now click on edit button.
8. Now edit your username and password so that you enter it easily on your Dish Receiver.
The generated Cccam Test Cline is valid for 14 hours on this server. You can generate test cline as many time as you want. You can also purchase very cheaply at only 50 rupees per month. Many other Cccam Cline Servers are operating and the registration process is almost same on other servers too.
Famous Cccam Cline Serves For Dish TV
We have provided most reliable Dish TV Cline providers list. Some of these servers may closed new subscriptions but most of them are open to new users.
http://pakcccam.tk/
http://digicccam.net/
http://sky.jezz.top
http://4kcccam.org/
http://tezzhd.com/
http://dishonline.tk/freetest/
http://cccamzone.biz/
http://max.tezz.pw
http://4k4g.me
http://tezz.bajwa.pw
http://hdpak.net/freetest/
http://on.4gtezz.com/
http://www.bdworld9.com/
http://cccamworld.com/
http://goldlines.us/
http://sky.tezz.pw
http://pakdosti.org/signup.php
If You are not able to generate test Cline, You can get Free Dish TV Test C-Line.
Dish TV Channels List
Normally Dish Tv channels are scrambled on NSS-6. After entering Cline all Dish TV scrambled channels will be unlocked Like Star Sports, Zee Network, Star Plus, Sony etc. The complete list of Dish TV channels are as under.
| | | |
| --- | --- | --- |
| Sports | Hindi Movies | English Movies |
| Star Sports 1 | Zee Cinema | HBO |
| Star Sports 2 | & Pictures | Star Movies |
| Star Sports 3 | Zee Action | Star Movies Action |
| Star Sports 4 | Zee Premier | Sony PIX |
| Ten Sports 1 | Zee Classic | Movies Now |
| Ten Sports 2 | UTV Movies | Romedy Now |
| Ten Sports 3 | Dabangg | WB |
| Neo Sports | UTV Action | UTV Word |
| Sony Six | Sony Max | HBO Hits |
| Sony ESPN | Star G0ld | MGM |
| Infotainment | Hindi Entertainment | Kids |
| Discovery | Zee TV | Cartoon Network |
| Animal Planet | Star Plus | Pogo |
| NGC | Sony | Sonic |
| Travel XP | Life OK | Nickelodeon |
| Discovery Science | Zindgi | Disney |
| Discovery Turbo | Sony SAB | Hangama |
| History | Colors | Nick Junior |
| Nat Geo Wild | Bindass | Disney XD |
| Eng Entertainment | Pakistani Channels | Punjabi |
| Star World | ARY Digital | DD Punjabi |
| Zee Cafe | HUM TV | PTC Punjabi |
| Fox Crime | A Plus | Zee Punjabi |
| AXN | Dunya News | 9X Tashan |
| Comey Central | ARY News | Chardikla TV |
| FX | Samaa News | PTC News |
| Music | Hindi News | English News |
| MTV | Zee News | CNN |
| Bindas Play | India TV | NDTV 24/7 |
| Sony Mix | Aaj Tak | Al Jazeera |
| Music India | NDTV India | Times Now |
| 9XM | News Nation | CNBC |
| Zing | News Express | France 24 |
| B4U Music | Live India | CNN-IBN |
| Masti | News 24 | Russia Today |
| MTV Indies | ABP News | Australia Plus |
| Movies On Demand | Shopping | Others |
| Dish Box Office 1 | Naaptol | Dish Box Office |
| Dish Box Office 2 | Star CJ Alive | Zee Bangla Cinema |
| Movies on Demand 1 | HBN | Channel V |
| Movies on Demand 2 | Planet M | Madni Channel |
| MOD Non-Stop | Home Shop 18 | Investigation Discovery |