MeaSat 3/3A/3B HD Channels List with Frequency @ 91.5° East. On this page, we will provide you the details of all HD channels on MeaSat 3/3A/3B @ 91.5E. We have listed the channels TP wise. Most of the channels are not FTA and scrambled. You can unlock these channels with Cccam cline which can be purchased from the Cccam server holders.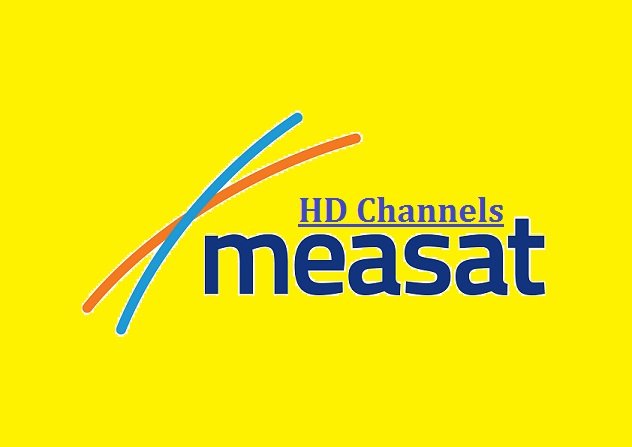 You may also like:
MeaSat 3/3A/3B HD Channels List
Below is the chart of all HD channels available on MeaSat 3/3A/3B. The channels are listed with TPs, Frequency and symbol rate.  We will update the list when the new channels introduced.
Frequency


SR

Channel Name

3652 H
9783
Annapurna
AP1 HD
3708 V
2090
Unire Sat HD
3760 V
29700
Love Nature 4K

History HD Asia 

Crime Investigation Network

3760 H
29700
Encompass Digital Media
My Cinema
Waku Waku
beIN Sports 3 Indonesia
Fox Sports Asia HD
Fox Sports 2 Asia HD
Fox Sports 3 Asia HD
Fox Sports News Asia HD
3840 V
29720
BBC Earth Asia HD
BBC CBeebies
BBC Lifestyle Asia HD
BBC CBeebies Asia HD
Mezzo Live HD Asie
3840 H
30000
Cartoon Network South Asia HD
Boomerang South East Asia HD
Warner TV South East Asia HD
Warner TV Philippines HD
Oh! K
Toonami Asia HD
World Heritage Channel HD
HBO South Asia HD
3880 V
29720
Asian Food Channel
Travel Channel HD 
DaVinci Learning India 
DaVinci Learning Asia
3918 H
18385
RTM
RTM TV 1 HD test
3920 V
30000
FightBox HD
Fast&FunBox HD
Gametoon HD
FunBox UHD
DocuBOX HD
3960 H
29700
Lifetime Asia
H2 Asia
Kix HD
WakuWaku
All Sports Network 2
History Philippines
All Sports Network
4000 H
29700
Encompass Digital Media
AMC HD Asia
True Vision HD
Discovery HD World India
Life Inspired
Hits HD
Sports Illustrated 3
4040 H
28600
RRSat Global
Dog TV Asia
I-Concerts
Sky News HD
NBA Premium TV
Fashion One Taiwan
Unitel Classica Asia
TV Record Japan HD
Clubbing TV HD
4120 V
29720
Eurosport

Animax SEA HD 

Animax Taiwan 

AXN HD SEA

4120 H
30000
MeaSat
Fashion TV Asia HD
Fashion One 4K
Insight UHD Asia
Setanta Sports Asia HD
4147 H
7200
MTV Indies HD
MTV HD+
4164 H
20640
Fight Sports HD
Baby TV Asia
Nat Geo Music HD
10772 V
30000 
Astro
10852 V
30000
Astro
10932 V
30000
Astro
11022 V
30000
Astro
12277 V
30000
Astro
12316 V
30000
Astro
12357 V
30000
Astro
12396 V
30000
Astro
12523 H
30000
Reliance Digital TV
These are the latest frequencies of HD channels. Write in comments for further inquiries for specific channels.