Free Cccam Cardsharing For Sky UK On Astra @ 28.2°E. Free Sky Uk Cccam Cline test servers. Sky Uk is very popular TV channels network in Uk, Europe, USA and rest of the world. Sky UK broadcasting its transmissions on Astra 2E/2F/2G on 28.2 degrees east. Normally most of the channels are scrambled. You can unlock scrambled channels with Cardsharing service. You can get free Cccam Cline for testing purpose on these servers. The free test Cccam Cardsharing Cline is valid for 12 to 14 hours. You can get test Cccam Cline as many time as you wish. The provided Cccam Cline is for testing purposes only.
You may also like
How to Get Free Cccam Cline For Sky UK
The test Cccam Clines and paid Clines are available on this server. The Clines are not only for Sky UK but also for Polsat, TivuSat, CaboTv, TNT, CSAT.
1. Go to pakcccam.tk
2. Click on You don't have an account.
3 Now fill out these fields like username, password, email address and captcha code and click on Register Account button.
4. After registration of your Cccam account login to your account by entering your username and password.
5. Click on Manage Lines and then click on View Test Lines.
6. Click on second Generate Test Line Button as shown in the picture below.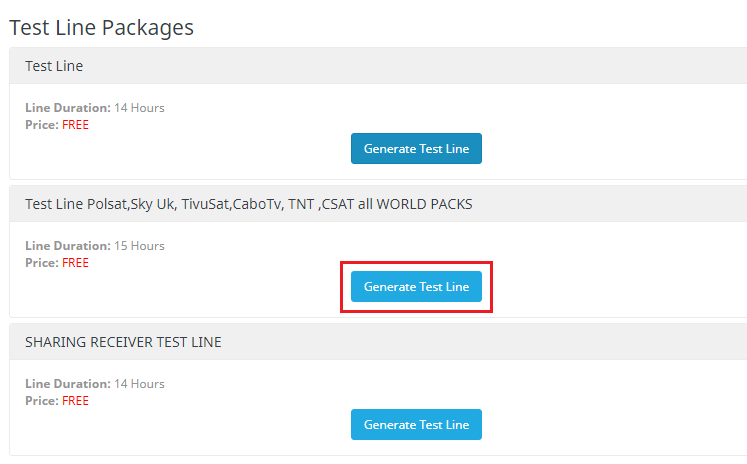 7. Test Cline will be generated, now click on edit button.

8. Now edit your username and password so that you enter it easily on your Dish Receiver.
The generated Cccam Test Cline is valid for 14 hours on this server. You can generate test cline as many time as you want. You can also purchase very cheaply in only 50 rupees per month. Many other Cccam Cline Servers are operating and the registration process is almost same on other servers too.
Famous Cccam Cline Serves For Sky UK
http://pakcccam.tk/
http://tezzhd.com/
http://dishonline.tk/freetest/
http://cccamzone.biz/
http://tezz.bajwa.pw
http://hdpak.net/freetest/
http://on.4gtezz.com/
http://www.bdworld9.com/
http://cccamworld.com/
http://goldlines.us/
Sky UK Channels List
Normally Sky UK channels are scrambled. After entering Cccam Cline all Sky UK scrambled channels will be unlocked. The complete list of Sky UK channels is as under.