Echolink HD Receiver Price in Pakistan | Sim Wala Receiver Price in Pakistan. Echolink receivers are a well-known satellite receiver brand in Pakistan. They offer all types of receivers like 4K receivers, Full HD receivers, Wifi supported receivers and Sim supported receivers. In this article, we will provide you the most popular models of Echolink with price and features.
Echolink Receivers Price in Pakistan
Below are the most popular Echolink HD receivers in Pakistan with their features. You can purchase these models from shops or online from Daraz.
Echolink EL-6214 Ultra
Price: Rs. 1,899
Full HD Wi-Fi Digital Satellite Receiver with Two USB Ports
Time Shift Video Recording option
HDMI Video / Audio Output
Multi-Language Support
Automatic Pal /NTFS conversion
Teletext and Subtitle support
Automatic Blind Scan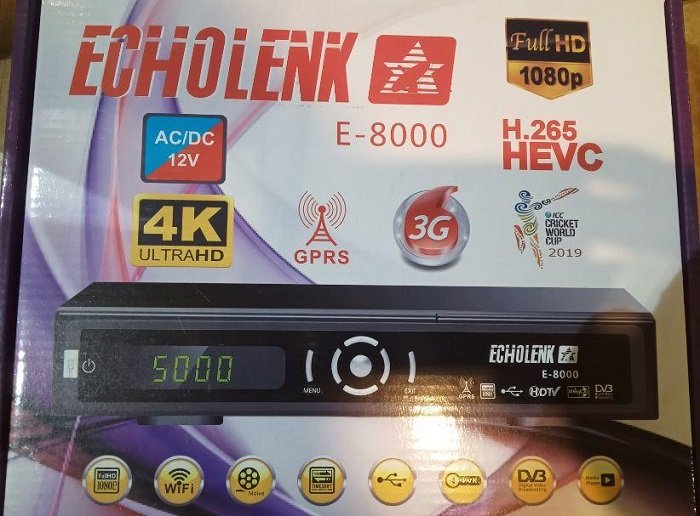 Echolenk E-8000 with 1 Year Cline of Dish TV & Hot Bird
Price: Rs. 5,499
Full HD Wi-Fi Digital Satellite Receiver with Two USB Ports
Ten Support and all other channels unlock free for one year
Wi-Fi and Sim supported
HDMI port and 2 USB ports
Real-time recording option
Play Audio & Video through USB
NO cutting, No Freezing
Youtube Supported
ECHOLINK EL-9000 Premium
Rs. 4,500
Full HD 1080 Resolution
Wi-Fi Supported
Two USB Ports
HDMI audio-video supported
Video Recording option
And many more amazing features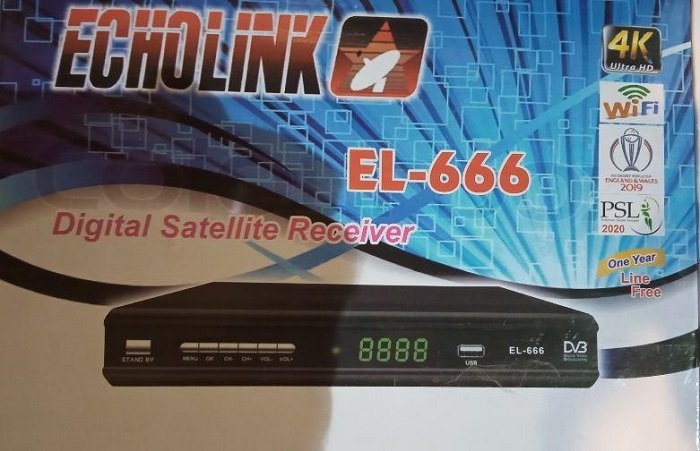 Echolink EL-666
Rs. 2,195
1080 Full HD with 3510 original board
Wi-Fi supported
Latest updated software
2 USB ports, HDMI port
Youtube supported
And many more amazing features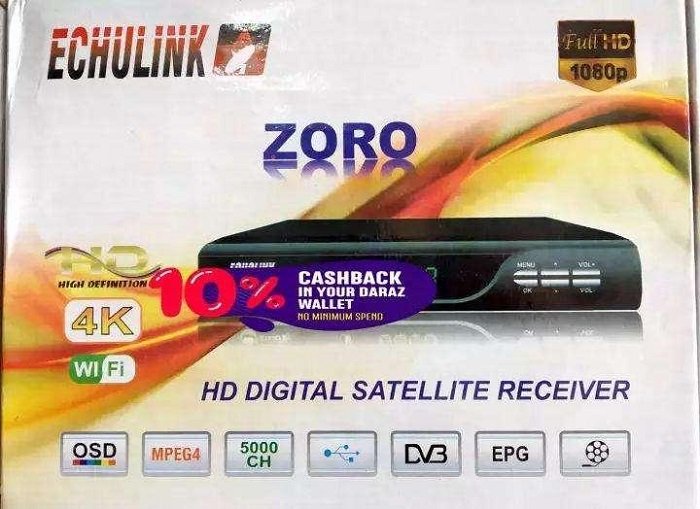 ECHOLINK ZORO
Rs. 2,250
Full HD 1080p
Wi-Fi supported
2 USB ports, HDMI port
Play all Clines without cutting and freezing
Stream Youtube
DSCam supported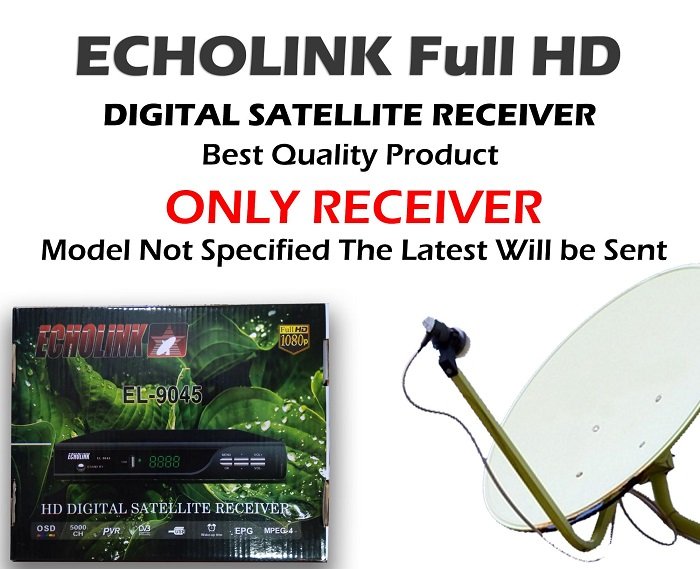 Echolink EL-9045
Rs. 4,004
Full HD Digital Receiver with Latest software
Without Sim and Wi-Fi support
2 USB ports and HDMI port
Real-time Recording option
ECHOLINK 9999+HD
Rs. 3,000
Full HD 1080p
Wi-Fi supported
2 USB ports, HDMI port
Play all Clines without cutting and freezing
Stream Youtube
DSCam supported
Video recording option
And many more amazing features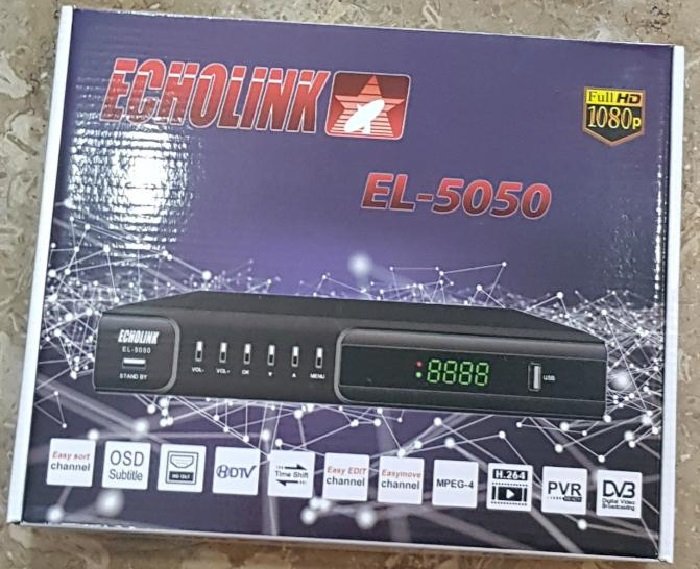 Echolink EL-5050
Rs. 2,450
Full HD 1080p
Wi-Fi supported
2 USB ports, HDMI port
Play all Clines without cutting and freezing
Stream Youtube
DSCam supported
Video recording option
And many more amazing features
Time Shift option
Video recording option
Latest updated software
ECHOLINK MW-1471
Rs. 3,299
Full HD 1080p
Stream Youtube
Video recording option
And many more amazing features
Time Shift option
Video recording option
Latest updated software
Memory space for 5000 channels
Multi-language support
Power on / off automatically
And many more amazing features
ECHOLINK EL-9999HD
Rs. 3,499
Full HD 1080p
Stream Youtube
Video recording option
And many more amazing features
Time Shift option
Video recording option
Latest updated software
Memory space for 5000 channels
Multi-language support
Power on / off automatically
And many more amazing features
ECHOLINK EL-777HD
Rs. 2,700
Full HD 1080p
Wi-Fi supported
2 USB ports, HDMI port
Play all Clines without cutting and freezing
Stream Youtube
DSCam supported
Video recording option
And many more amazing features
ECHOLINK EL-999HD
Rs. 2,700
1080 Full HD with 3510 original board
Wi-Fi supported
Latest updated software
2 USB ports, HDMI port
Youtube supported
And many more amazing features
Echolink EL-8045
Rs. 5,245
1080P full HD
No WIFI No 3G Supports
latest updated software
Dish TV enabled
Youtube Streaming supported
HDMI port and 2 USB ports
Channel recording and many more amazing features
ECHOLINK 570
Rs. 2,900
Full HD 1080p
Wi-Fi supported
2 USB ports, HDMI port
Play all Clines without cutting and freezing
Stream Youtube
DSCam supported
Video recording option
And many more amazing features
Time Shift option
Video recording option
Latest updated software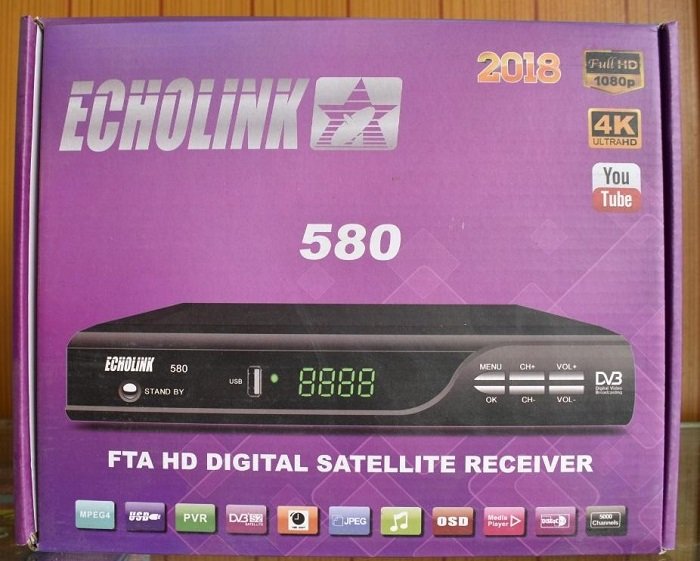 ECHOLINK 580
Rs. 3,200
Wifi HD Digital Satellite Dish Receive ECHOLINK 580
Full HD 1080p
Wi-Fi supported
2 USB ports, HDMI port
Play all Clines without cutting and freezing
Stream Youtube
DSCam supported
Video recording option
And many more amazing features
Time Shift option
Video recording option
Latest updated software
ECHOLINK i-1000
Rs. 3,199
Full HD 1080p
5000 channels memory space
Multi-language support
Channels lock and Menu lock
EPG
Signal quality and level indicator
Latest updated software
Recording option
And many more features
Echolink EL-666
Rs. 2,199
3510 C Original Board
Full HD 1080p
Wifi supported
HDMI port and two USB ports
Youtube supported
EPG
Echilink 1000+
Rs. 5,000
Full HD 1080p
Two USB port
HDMI port
Recording option
Wifi Supported
Sim 2G, 3G
DIsh TV & Hotbird Cline for 1 year
Youtube
Echolink EL-2020
Rs. 4,000
Full HD 1080p
Two USB port
HDMI port
Recording option
Wifi Supported
Sim 2G, 3G
DIsh TV & Hotbird Cline for 1 year
Youtube